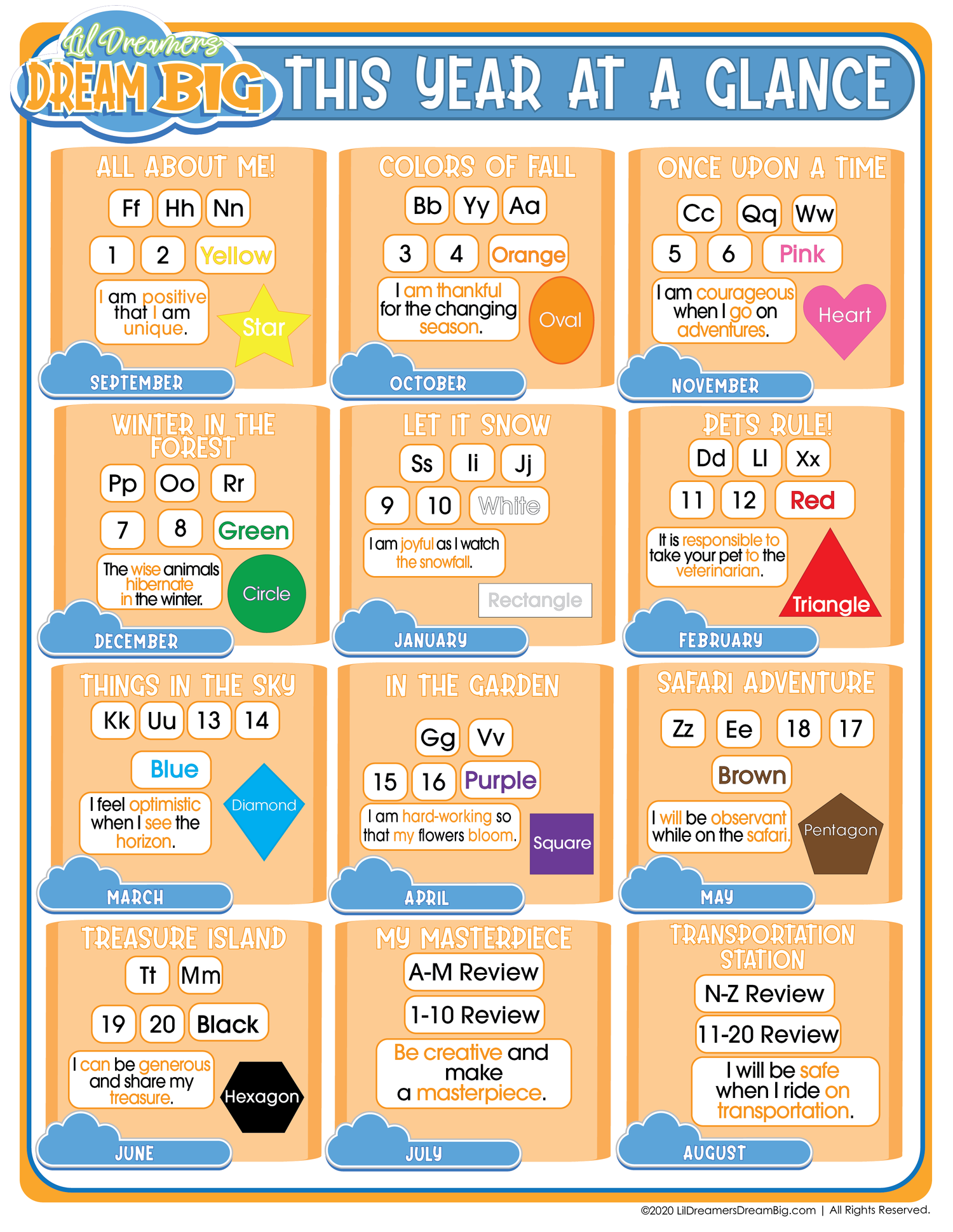 Themes
Our engaging themes will have your class excited to learn! Explore the safari, learn all about things in the sky and travel to fairytale lands with Lil Dreamers Dream Big!
Download here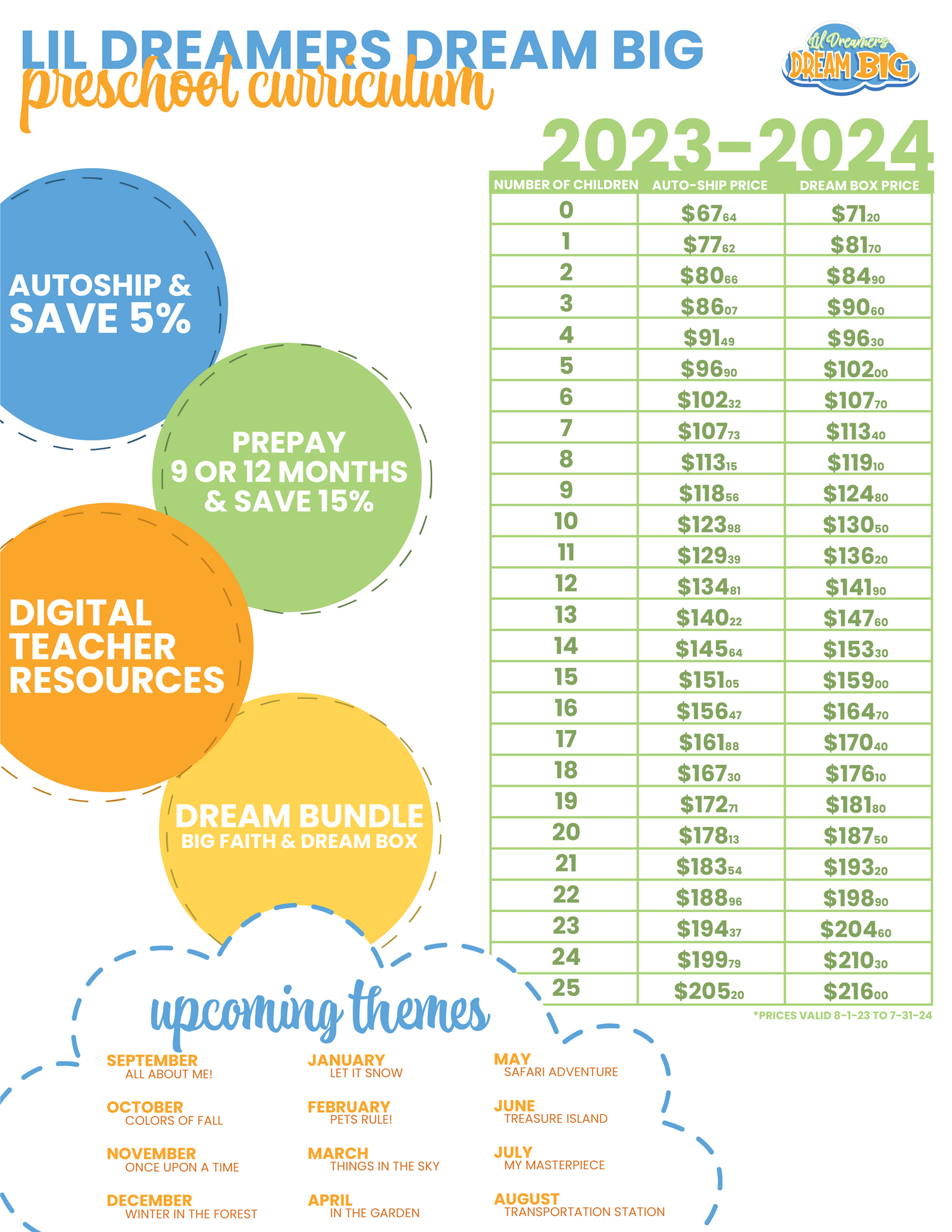 Pricing
Why pay more? With prices lower than other curriculums, Lil Dreamers Dream Big has options to fit every budget!
Download here
Products we think you'll love...
Need some help?
Our customer service team is ready to help you with any questions you may have!