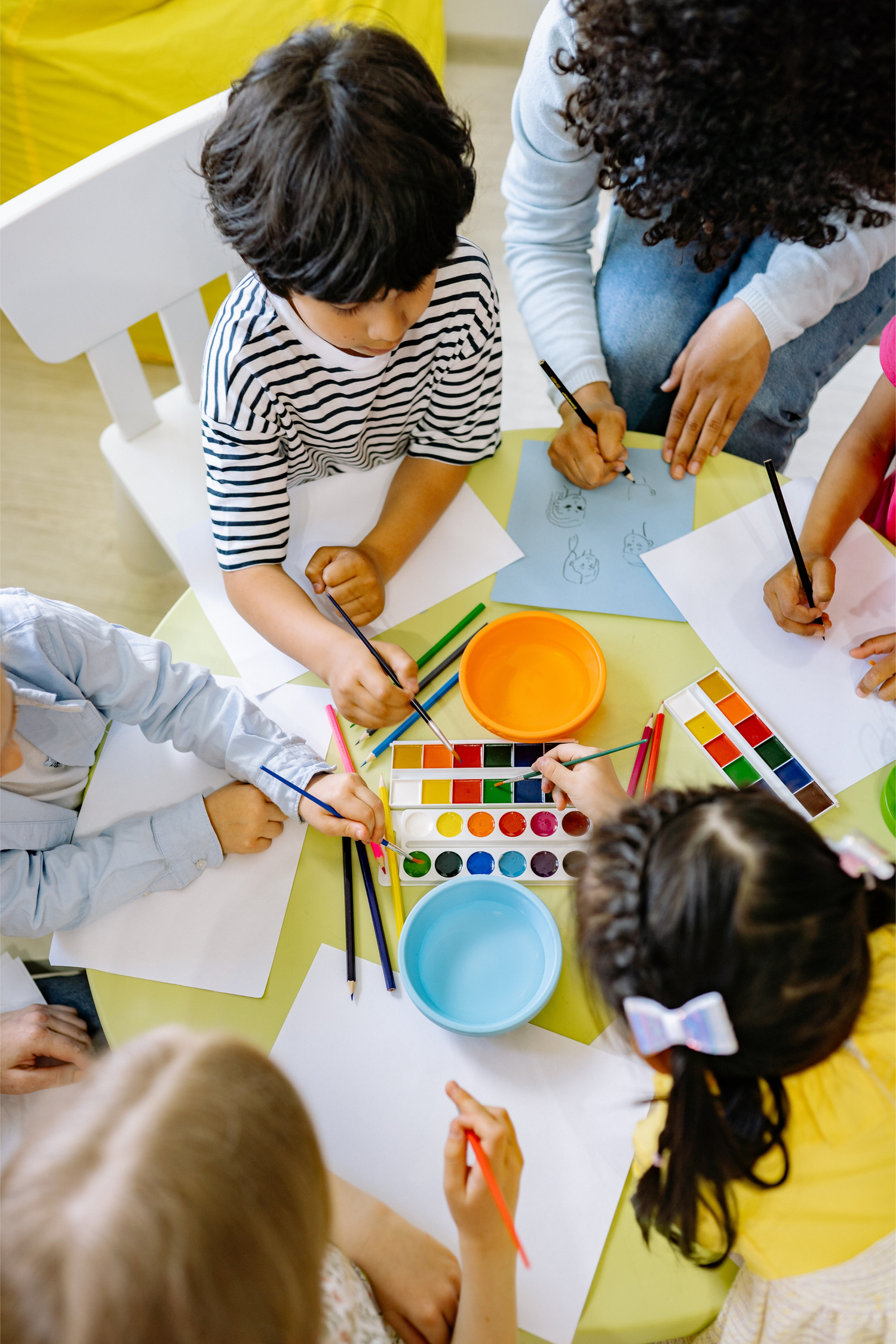 Helping your class Dream Big...
Lil Dreamers Dream Big Curriculum encourages preschoolers, toddlers and infants to discover core learning concepts, develop cognitive understanding and create with expression through an engaging curriculum!
Discover More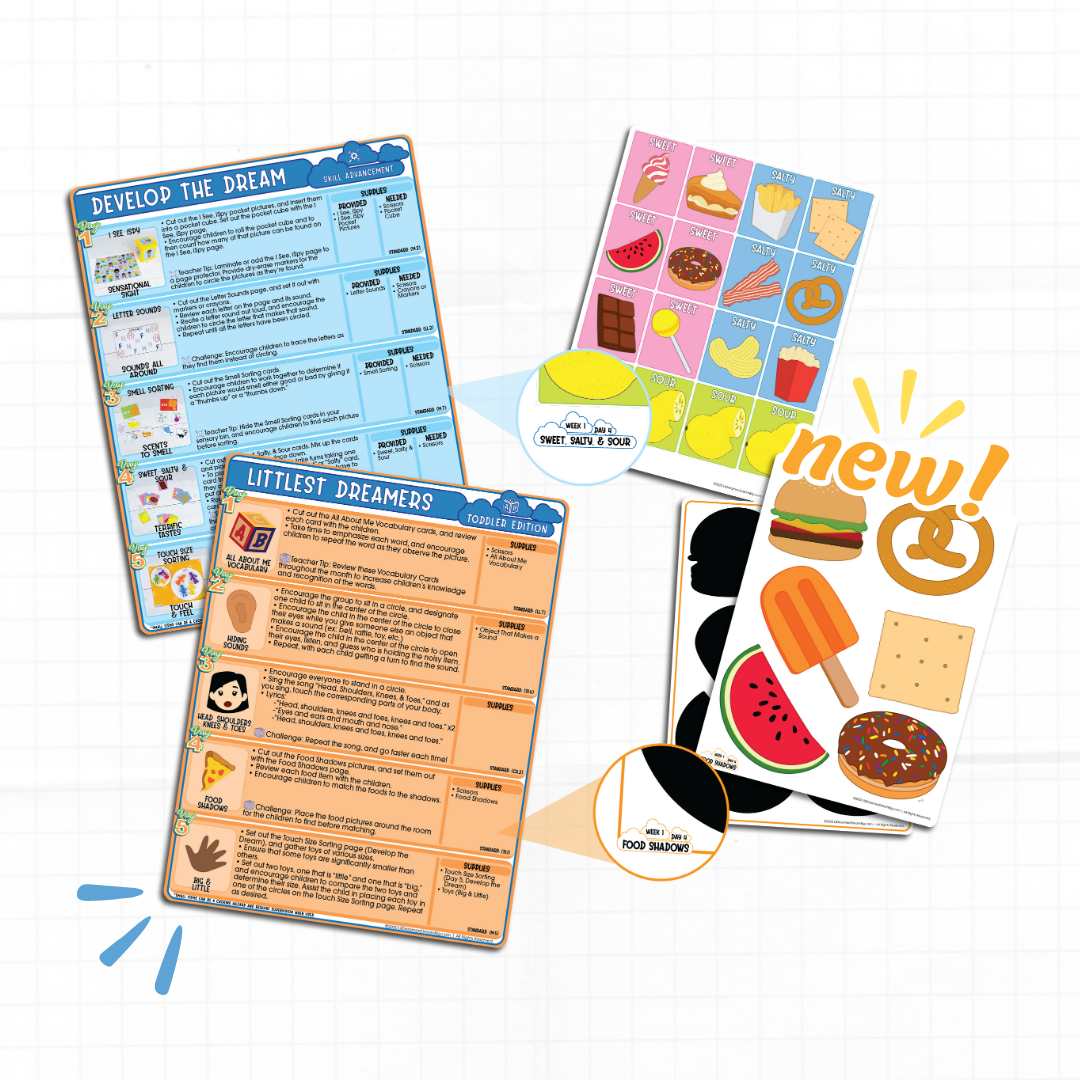 Littlest Dreamers
Made for little hands and skill developing, our new Toddler Editions and Infant Interactions were designed to help even your littles dream big!
Learn more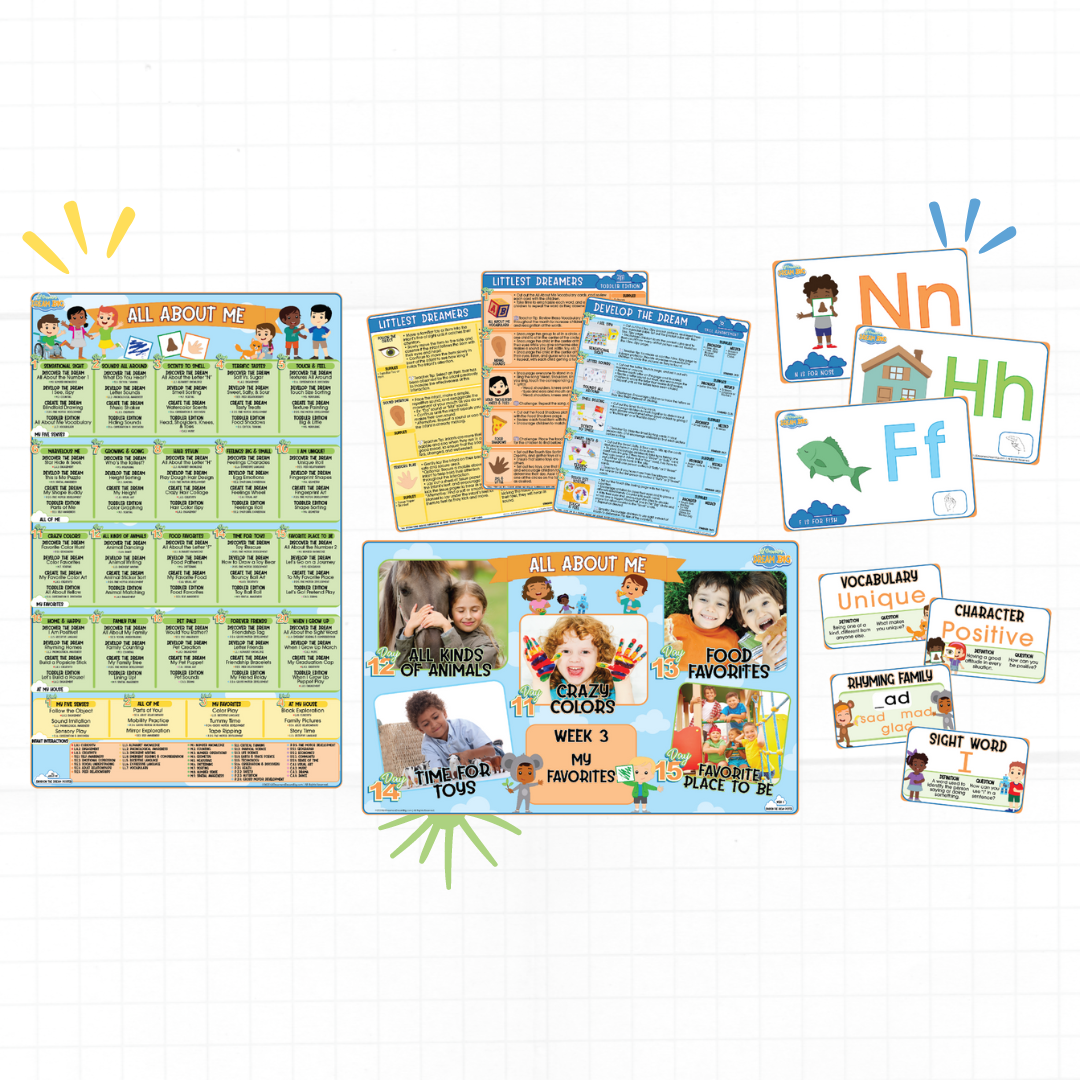 What's Included
Lesson Plans
Circle Time Displays
Weekly Topic Posters
20 Preschool Activities
20 Toddler Activities
12 Infant Interactions
20 Creative Crafts
Themed Book
Manipulative
Music & Movement
Digital Teacher Resources
S.T.E.A.M. & Fact Cards
Shop Now!
Products we think you'll love...